Sumill Computer Solutions
Your One-Stop Shop
Sumill Computer Solutions is your one-stop shop for all of your IT needs. From ERP and POS business software to full-stack IT solutions & support, we can enhance and support your business computing environment.

We have a broad range of knowledge and experience that can deliver real business advantages by leveraging open-source and fully customizable solutions. In addition, we can help you securely regain & maintain control of your systems and your data.
Your Tech Experts
Enjoy efficient, effective service from a small, focused team of senior programmers & engineers.
We offer a customer-first, solutions-driven approach to IT and believe that you can do more with less.
Let us show you the increased value of our customized solutions, and the benefits of using Linux and other open-source software.
Your Trusted Partner
We take pride in getting to know your business and being able to provide trusted advice in order to meet your specific requirements.
Sumill was established in 2001 and our team members each have 20+ years of experience.
We support customers across Canada and the US, large and small, in a wide range of industries.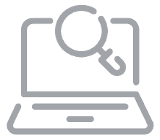 Let's Talk!
Explore the value of a Sumill solution and discover what we can do for your business. Reach out to us by phone or email today to get the conversation started!